The Atomic Reach Recommendations report under the Data Intelligence module is a great place to learn how to best connect with your audience.
Step 1: Select the feed, author, and time line you want your Recommendations report to be built on (top right).
Step 2: We offer results based on Conversions, Page Views, Time Spent, Views or CTA Clicks.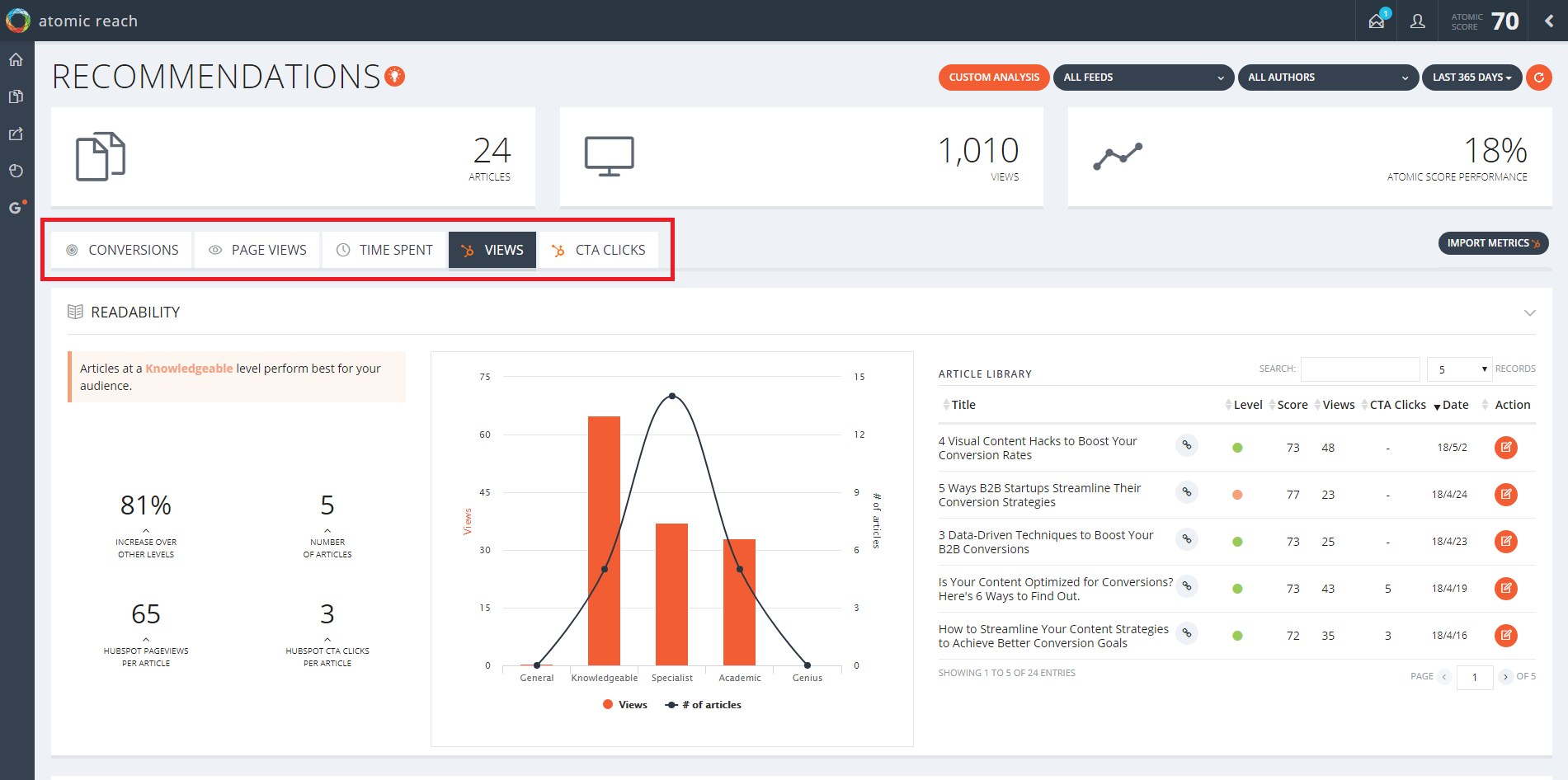 Step 3: The first graph will display your readability.

Step 4: Important statistics related to your readability are located on the left.
Step 5: Hover over the orange bars to learn more about how each readability performs. Reminder: as you move to the right, the level of complexity increases.

Step 6: Finally, you can see a break down of the individual articles and which articles are in which category for each measure.
Step 7: As you make your way down the Recommendations page, you will gain insights on things such as Structure, Emotion, and Title Structure.

Step 8: At the bottom of the page, you will find your top performing topics.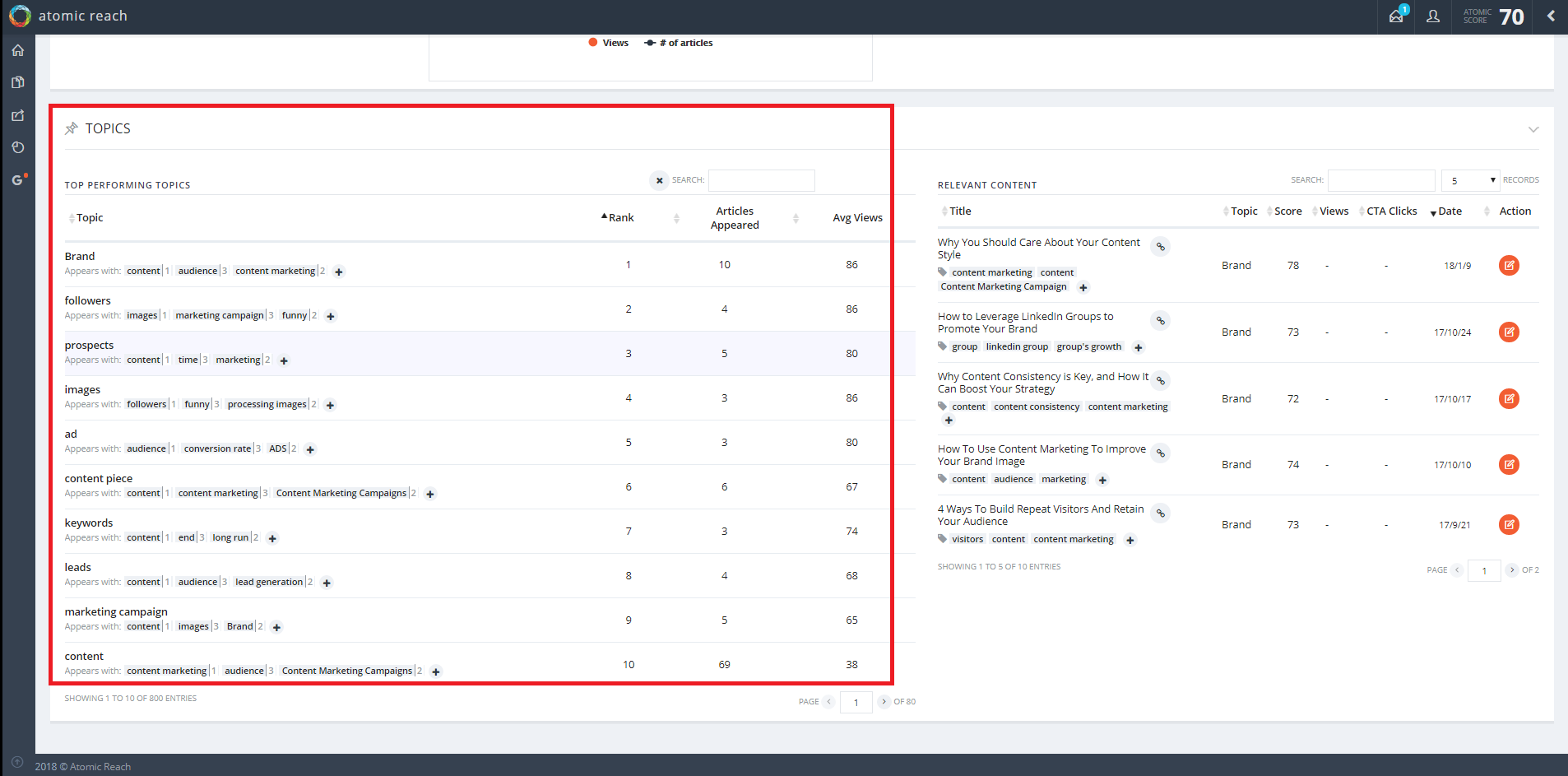 Questions?
If you have any questions, feature requests, or would like a demo of our Data Intelligence module, please reach out to support@atomicreach.com and we'd be happy to help you.